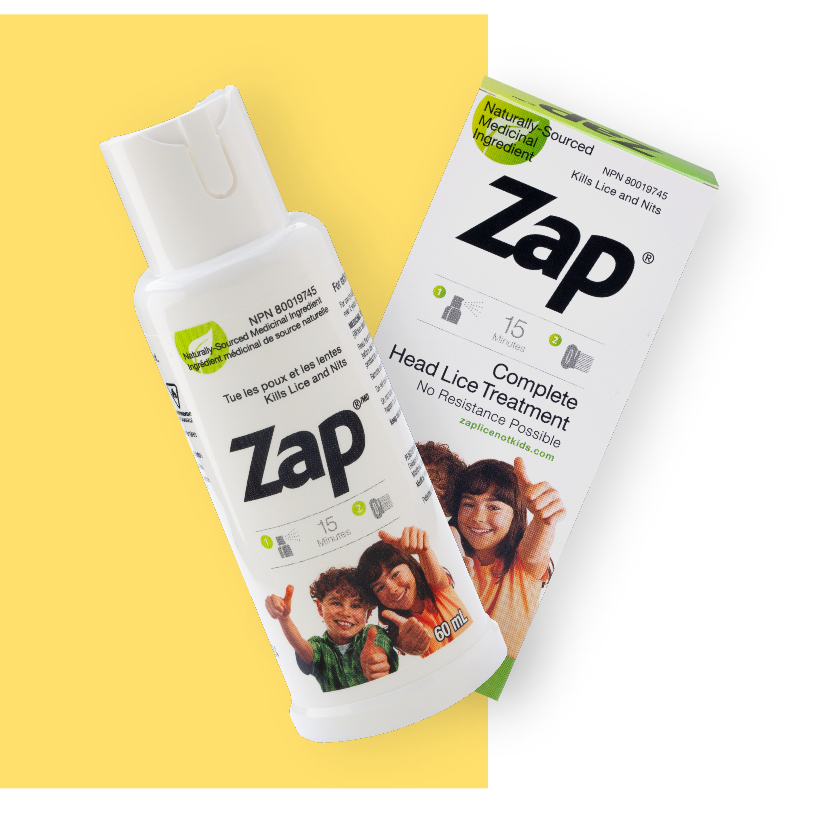 WHAT IS ZAP®?
Head lice can happen to little kids anywhere regardless of their personal hygiene, and when that happens, you need the gentle treatment that ensures quick results.
Enter ZAP® - The solution that features a naturally-sourced medicinal ingredient with proven efficacy, which works wonders in treating head lice amongst children.
You can trust Zap® because it has been proven efficient again and again. Tests have been performed repeatedly using Zap®. Zap® was also tested on infested subjects with positive results.
EFFICACY
1. ZAP® IS EFFECTIVE

Because Zap® does not contain any insecticides, it is not possible for head lice to develop resistance to the ingredient. It is effective, is suitable for kids and is clinically proven.

2. ZAP® DOES NOT CONTAIN INSECTICIDES

The unique Zap® formula consists of star anise oil. Zap® blocks the respiratory orifices of lice, preventing them from breathing. The lice then die from suffocation.

3. ZAP® CONTAINS COCONUT OIL

This oil hydrates the scalp.

4. ZAP® IS EASY TO USE

With the spray, you can administer a dose and spray exactly where it's needed. No need to wet the hair, Zap® works after only 15 minutes. The unique leak-proof spray makes the application of the lotion neat and easy.

5. ZAP® LOOSENS THE NITS FROM THE HAIR

This makes it easier to remove them with a fine-toothed comb. Nit-picking has never been so easy!

6. ZAP® COMES FULLY EQUIPPED

Zap® is a complete head-lice treatment that includes the spray and comb.

7. ZAP® COMES IN THE RIGHT DOSAGE

Zap® contains up to 8 applications which helps eliminate the problem effectively.
ZAP® HAS BEEN PROVEN EFFICIENT
It is sometimes rumored that rubbing olive oil or mayonnaise on the scalp helps get rid of head lice. However, these products have shown little killing of lice.
Scanni G, Bonifazi E. Efficacy and safety of a new non-pesticide lice removal product. Eur. J. Pediat. Dermatol. 2005;15:49-52.
Mumcuoglu KY, Miller J, Zamir C, Zentner G, Helbin V, Ingber A. The In Vivo Pediculicidal Efficacy of a Natural Remedy. Israel Medical Association Journal. 2002;4(10):790-3.
The National Pediculosis Association Inc. www.headlice.org. Accessed on March 5, 2015.
Burgess IF, Brunton ER, Burgess NA. Clinical trial showing superiority of a coconut and anise spray over permethrin 0.43% lotion for head louse infestation. Eur. J. Pediatr. 2010 Jan;169(1):55-62.
Canadian Pediatric Society. Finlay J and MacDonald NE. Head lice infestations: A clinical update. Paediatr. Child Health 2008;13(8):692-6.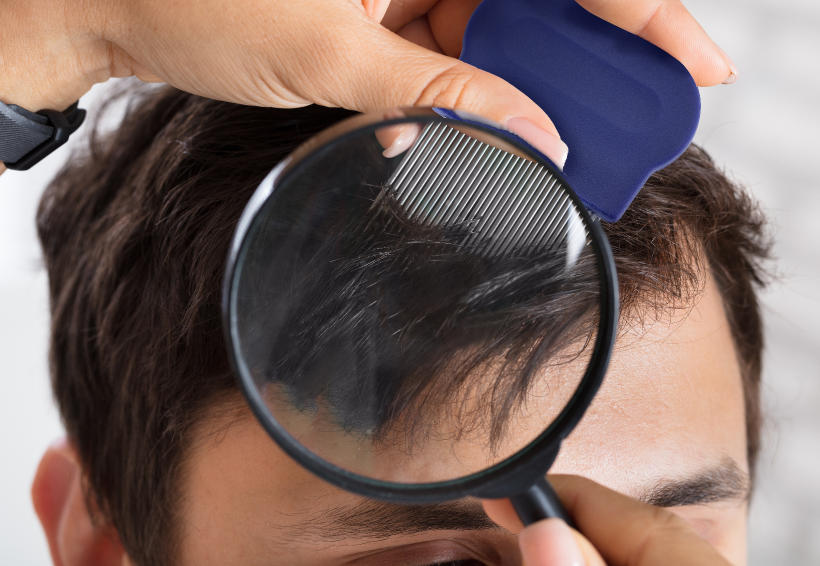 1. CHECK FOR THE PRESENCE OF HEAD LICE
Use the Zap® comb to check for the presence of head lice. Ensure that you perform the check in a good light as lice can be difficult to see. Check and treat each member of the household at the same time to avoid the possibility of re-infestation.
2. APPLY ZAP®
Carefully spray Zap® all over the hair until it is lightly wetted. Lice generally live within a couple of inches of the scalp, but ensure you treat the whole length of the hair as they may try to avoid the spray. Thoroughly, massage the lotion into the hair and scalp for a minute or so to ensure they are completely coated. Now leave the lotion on for at least 15 minutes.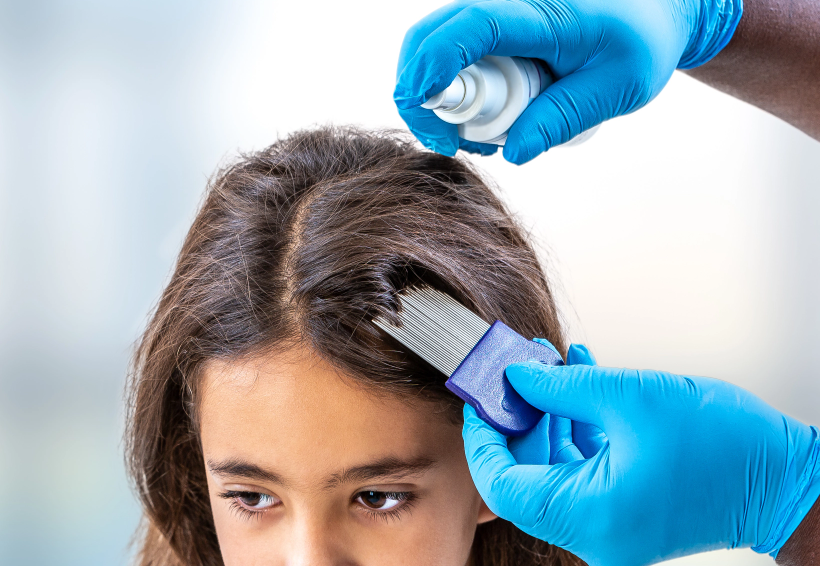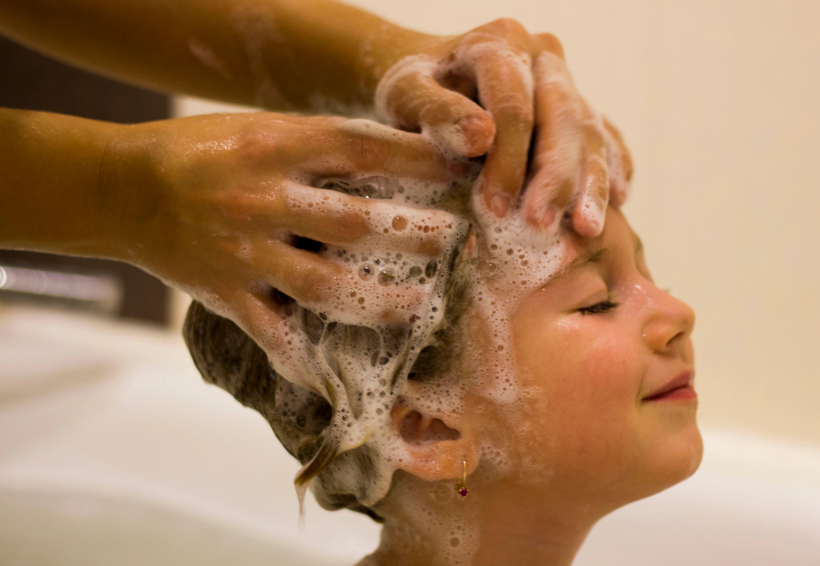 3. WASH THE HAIR
You can now wash the hair as normal. You may find that you do not need to use hair conditioner immediately after using Zap®.
4. REMOVE THE LICE AND EGGS
Before drying the hair, use the Zap® comb to remove the lice and eggs.
Detangle the towel-dried hair with a regular comb.
Divide the hair into 4 sections: from the forehead to the nape and then across the crown from ear to ear.
Divide the first quarter section into much smaller strands so that you can see the scalp.
Starting right at the scalp, pass the Zap® comb right along the length of the hair. As you complete each strand, push the hair to one side.
After combing each strand, wipe off any lice and eggs found onto a tissue.
When the first quarter section has been combed, do the other 3 in turn.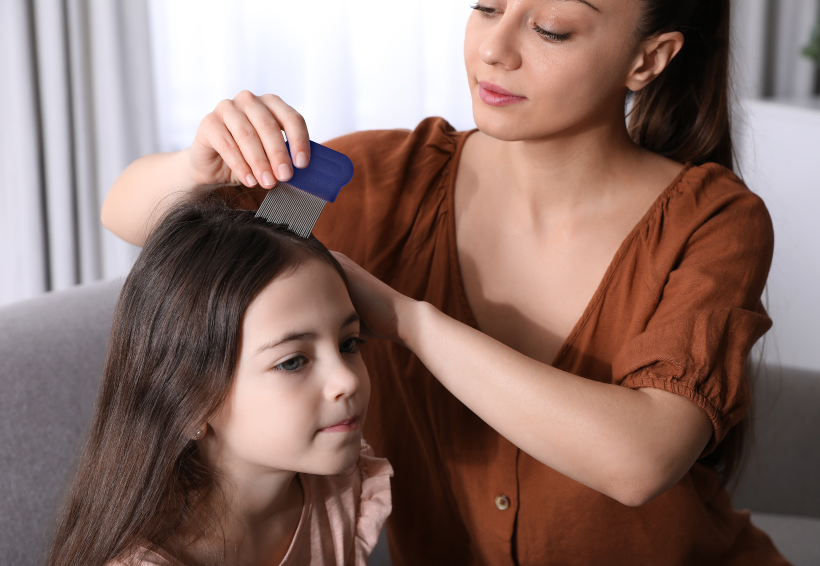 REPEAT THE TREATMENT 9 DAYS LATER
As it is difficult to remove all the eggs with the first treatment, a second application is necessary after 9 days when any remaining eggs will have hatched into lice.
Repeat Steps 2-4 nine days after the first treatment.
| LENGTH OF THE HAIR | APPROXIMATE NUMBER OF APPLICATIONS |
| --- | --- |
| | 2 to 4 |
| | 4 to 6 |
| | 6 to 8 |
SAFETY
INFORMATION
Do not use this product on:
People allergic to any of the ingredients

Children under 2 years of age.
Consult a health care practitioner prior to use if you have a pre-existing scalp condition. Some people may experience a mild burning or itching sensation upon application of this product due to the contact of alcohol to irritated skin. Discontinue use if the irritation persists or worsens after the product is washed out.
Pregnancy and breastfeeding
Ask your doctor or pharmacist for advice on using this product during pregnancy or breastfeeding.
Special precautions
Do not spray into the eyes, nose or mouth; if you should happen to do so, wash the affected parts with warm water. For external use only. Keep out of the reach of children.